Precise Bearing Manufacturing
and Contract Machining
COVID-19 Update: We're here for you!
Milwaukee Bearing & Machining is open and ready to assist you during our standard working hours. Our clients and employees are our number one focus, and we are continuing to provide the high-quality bearings and other machined parts that you need combined with the great customer service that we have offered for more than 50 years. MBM is adhering to best practices and policies for the safety of all, including heightened cleaning and disinfecting procedures to maintain a healthy environment for our employees. We are taking appropriate actions based on the latest conditions related to the Coronavirus (COVID-19), and we appreciate your patience and flexibility.
Welcome to Milwaukee Bearing and Machining
Milwaukee Bearing & Machining Inc. is a contract machining company and a manufacturer of babbitt lined bearings with more than 50 years of experience finishing components for pumps, motors, generators, compressors, turbines, and internal combustion engines. We are ISO 9001: 2015 certified, empowering each of our employees and driving our culture.
Thanks to our customers' support, our dedicated employees, and our ability to adapt to the new demands of an ever-changing manufacturing world, our company continues to grow to better serve you. Our team offers turnkey project management including raw material procurement, babbitting, rough machining, precision machining, insulation, assembly, coating and other services to fulfill your part manufacturing needs.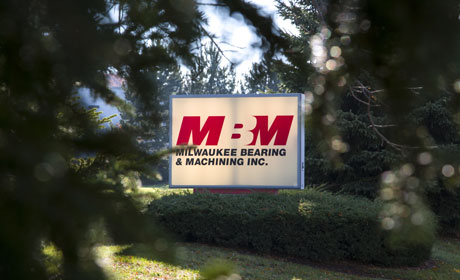 Providing Custom Bearings for a Wide Range of Industries