Contract Machining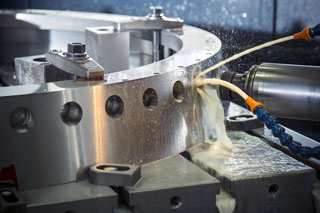 Milwaukee Bearing & Machining Inc. has the equipment and experience needed for precision Vertical CNC Machining from 1" to 99" in diameter. With our various CNC machines, manual milling machines, saws, grinders and more, you can rest assured that we can produce your part to your exact specifications. Each part goes through our quality assurance process to ensure high quality workmanship goes into each order.
We specialize in Vertical CNC Machining Services, including:
Turning
Splitting
Milling
Drilling
You can count on us to use the right tools and equipment to manufacture the precise components you order. We have the CNC machine programming expertise to be efficient and cost effective when producing your precision metal product, even for the very first time! Our past parts list includes various seals, damper spiders, diffuser inlets, compressor impellers, and more. Browse our Machined Parts portfolio to view some of our past projects and contact us today to discuss how we can fulfill your part manufacturing needs.
Machine List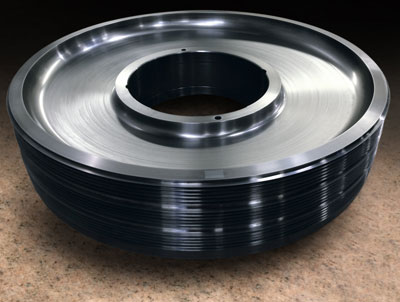 CNC Vertical Machining Centers
Matsuura MC500V Vertical Machining Center
Daewoo ACE-V35 Vertical Machining Center
Mori Seiki MV-35 Vertical Machining Center
Hurco BMC-50/50 Vertical Machining Center
Haas VF4 Vertical Machining Center
Johnford DMC-2600SH Vertical Milling Center
2x Haas VF0 Vertical Machining Center
3x Haas VF3 Vertical Machining Center
CNC Horizontal Bars
Toshiba BTD-110.R16 CNC Horizontal Bar
Toshiba BTD-200QF CNC Horizontal Bar
2x Johnford BMC-110 CNC Horizontal Bar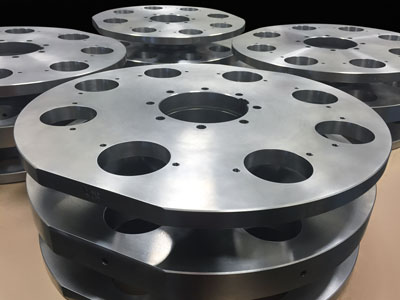 CNC Turning Centers
Daewoo Puma 10HC Turning Center
Daewoo Puma 12S Turning Center
Haas SL-30 Turning Center
2x Haas SL-30 Turning Center
2x Hitachi Seiki 4NEII-600 Turning Center
2x Topper Tong Tai TNL-130 AL
CNC Vertical Turning Lathe
Toshiba TUE 20 CNC Vertical Boring Mill - Live Tooling
Hyundai HT-V5R
Youji YV-800A CNC Vertical Boring Mill
Youji VTL-2000 ATC
Youji VTL, YV-1600 ATC+C
2x Toshiba TUE 20 CNC Vertical Boring Mill
2x Youji YV-1000ATC CNC Vertical Boring Mill
3x Toshiba TUE 15 CNC Vertical Boring Mill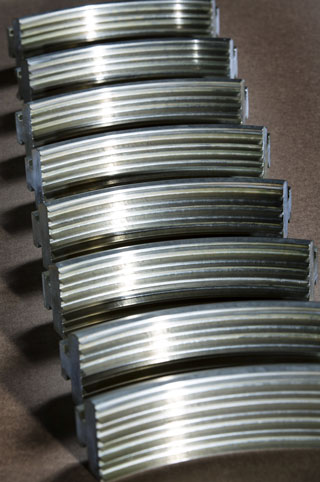 Manual Milling Machines
Bridgeport Vertical Milling Machine
Enshu Horizontal Milling Machine
Enco Vertical Milling Machine
Exacto Vertical Milling Machine
Comet Vertical Milling Machine
HMT Vertical Milling Machine
HMT Horizontal Slot Milling Machine
Cintimill Vertical/Horizontal Milling Machine
K&T Horizontal Milling Machine
Manual Turning Machines
Clausing Model 5914 Engine Lathe
Saws
Marvel Series 8 Mark 1 Band Saw
Doall Model C-70 Band Saw
W.F. Wells & Sons, F-15 Dual Column
Grinders
BSA Churchill Model NB Surface Grinder
Cincinnati Universal Cutter Grinder
Karstens O.D. Grinder Model 16A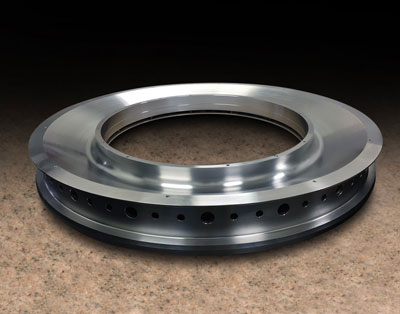 Miscellaneous
Girards Model GR06 8' Radial Arm
Unitek Tap Disintegrator
Chalmers Testing Equipment (to check babbitt bond strength)
Bearing Crush Height Validator
Setco Spark Erosion Grinder (For Grinding Honeycomb Seal Material)
4x Pollard Auto Feed Drill Presses
Centrifugal Babbitt Casting Equipment
Centrifugal Casting Machine CB-45-45-WC
---
Contract Machining Projects and Resources
Siemens Energy Static Seal Project - When Siemens Energy came to us with a custom static seal design, we were up to the challenge. Our team followed their blueprints to manufacture the highly customized piece that combined multiple smaller parts.
Vertical CNC Machining - Our vertical CNC machining is run by our highly experienced team to ensure precision and close tolerances with various vertical machining centers and turning lathes or boring mills.
Outsourcing CNC Machining - We understand the importance of producing a part based on your exact specifications and we have the right equipment to produce the high quality parts that your company requires.