Motor Bearings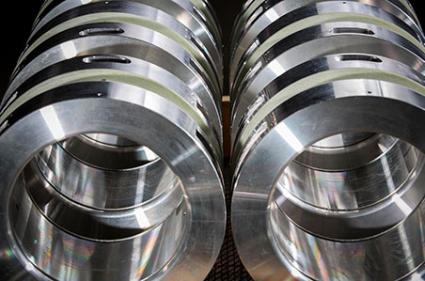 With over 50 years of experience manufacturing custom bearing parts, Milwaukee Bearing and Machining has worked with a variety of electrical motor producers that require specialized bearings for their applications. Every new motor application is uniquely designed, whether they include all new modifications or just a few improvements. These products are developed to be enhanced and improved taking prior models to the next level.
A vital part of any electric motor application are high quality motor bearings. High quality motor bearings will substantially increase your uptime and operate as efficiently as possible.  These bearings are designed to withstand the most challenging environments, ensuring reliable operation.  They routinely incorporate insulation to electrically isolate the shaft from grounding and causing harmful electrical discharges.  Milwaukee Bearing and Machining will utilize only the highest quality materials to ensure our motor bearings will exceed your expectations across a wide rotational speed and load range. 
At Milwaukee Bearing and Machining, our engineers not only specialize in MotorBearings, but Compressor Bearings, Fracking Pump Bearings, Centrifugal Pump Bearings, and Generator Bearings.  We only use the most advanced babbitting, insulating and machining techniques to ensure you are satisfied all while being cost-effective.
If you are in search of exceptional bearings from a company with decades of experience, contact our office today!